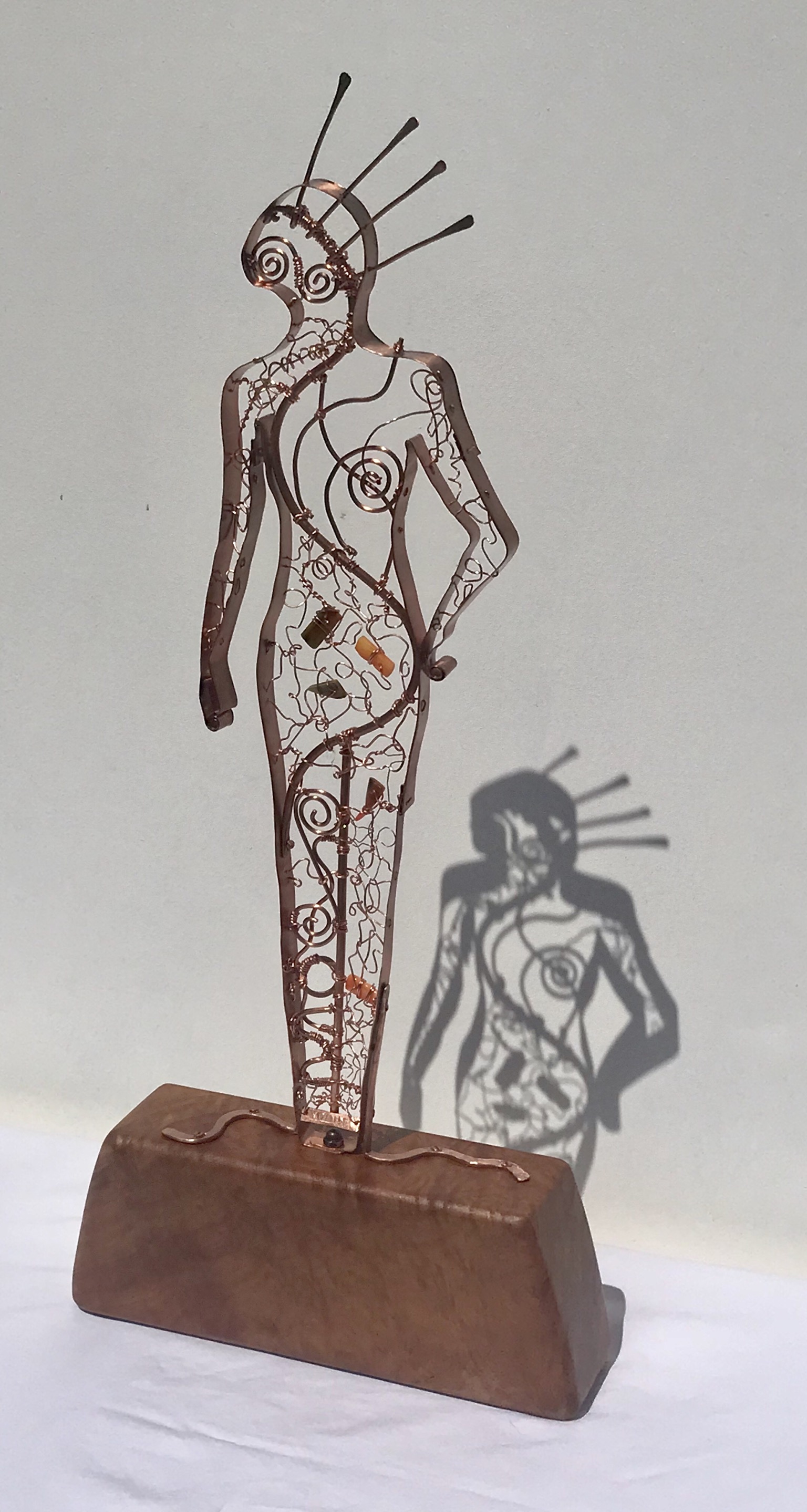 Drawing inspiration from everyday life experiences, my work reflects my life. The way I see and feel about my physical surroundings directly influence the story of each of my pieces
Sculptures are created using a variety of metals, glass and other mediums, where contrast flowing movement with structured elements enhance the narrative between these aspects and the viewer. The work engages the audience, encouraging deeper contemplation and revelation, leading to enlightened or emotional connections. Creating pieces by hand, I develop a relationship with the work, allowing for spontaneous modifications. My hand shows in every piece.
Juxtaposed with the works in metal are my watercolors that share the same visual and sensory inspiration but with a different voice. I like to say that I have a split personality, as I find that flowing water beautifully ties in with flowing metal., but stems from a very different part of my mind.
Academically educated in fine art & design, autodidactic and holding a belief in pushing limits through counsel with other skilled artists and craftsmen, I continuously grow. I was a teaching artist for nineteen years, which I loved. Periodically teaching metal sculpturing at College of the Canyons in Santa Clarita helps me retain the joy of sharing my skills with others. Currently teaching adult small group watercolor classes is rewarding for my students and myself. An international award winning artist, I also exhibit locally and nationally. Public art projects and private commissions are a part of my practice.
I am passionate about making art accessible and an integral part of people's lives.
idellet@mac.com www.idelleokmantyzbir.com
Instagram: @idelletyzbir Facebook: Idelle Okman Tyzbir